FRISA is a leading forging supplier for the wind energy industry. Our product portfolio includes seamless rolled rings and open die forgings that offer increased value to our customers and the reliability that the remote locations and harsh environments of this industry require.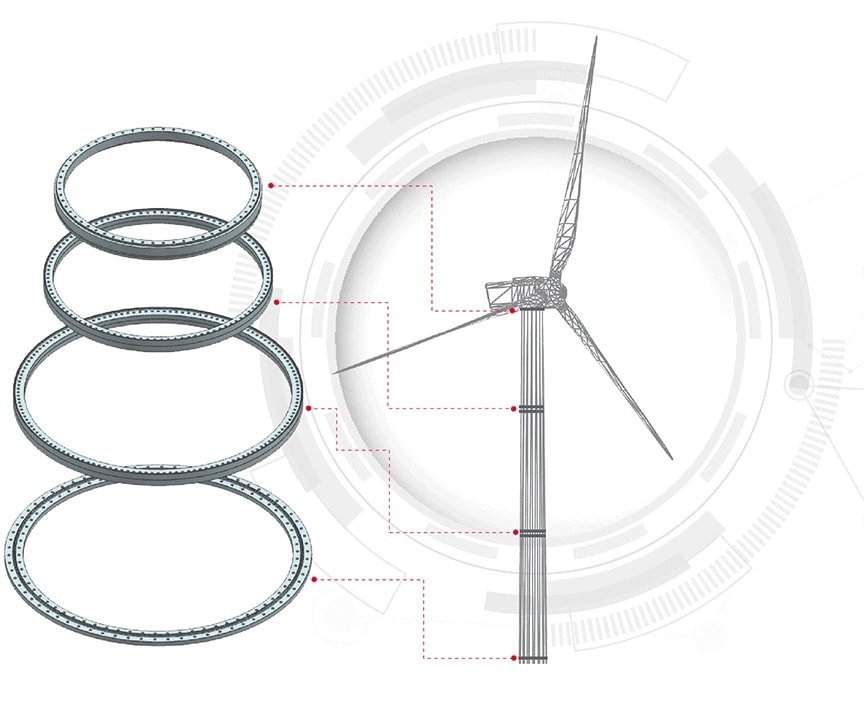 APPLICATIONS
FLANGES
Our wind flanges have the strength to support and join your tower sections, and are built to last throughout the life expectancy of the generator.
---
BEARINGS
When it comes to bearings, you need a supplier with the technical expertise to support you with your pitch, yaw, and main hub bearing needs.
---
FLANGES FOR TRANSMISSION TOWERS
Whether it is new generation, grid extension, maintenance or repair, we provide forgings solutions for transmission poles and towers.
---
GEARS
Our rings guarantee optimal performance for your gears, whether case or through hardening, we have experience in different applications with materials such as 42CrMo4, 34CrNiMo6, 18CrNiMo7-6, and 30CrNiMo8, among others.
COUPLINGS
Our materials and processes provide an optimal solution for your coupling high-torque and high-speed transmission needs.
MAIN SHAFTS
Our forgings are capable of withstanding axial and radial loads, which continuously change during the turbine operation.
MATERIALS
Some of our materials include:
S355NL
S420NL
42CrMo4
18CrNIMo7-6
30CrNiMo8
34CrNiMo6
4140
4340
A350 – LF6
1552