Metallurgical know-how

Our forged blocks and plates guarantee great levels of resistance and ductility because of their high-quality materials and attributes achieved in the steel forging process, making them a better choice than castings—especially for applications that need greater strength or longer life.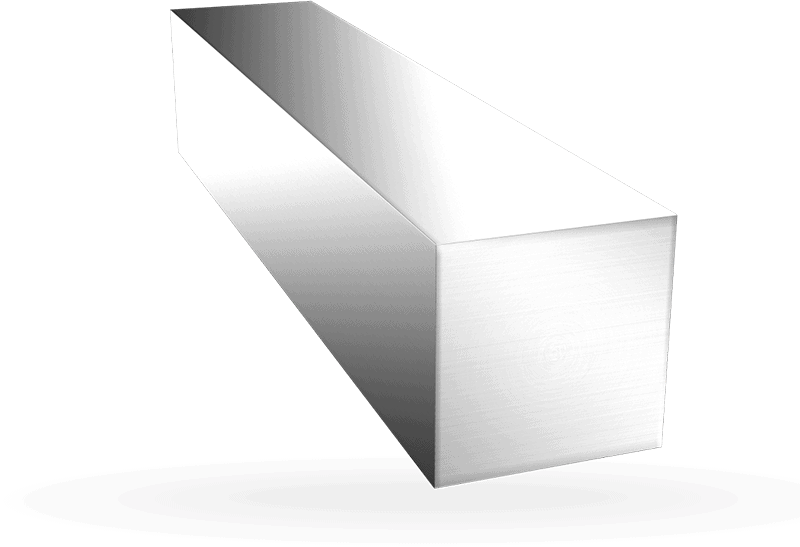 MATERIAL




RANGE

Length up to 430 in

WEIGHT RANGE

Up to 77,000 lb
BENEFITS
Our process guarantees a reduction area ratio of a minimum of 3 to 1, which allows us to ensure optimal block and plate soundness.

Compared with castings or flat-rolled products, the forging process provides the directional grain flow and metallurgical microstructure needed to improve mechanical properties such as impact and tensile strength.

At FRISA, we are a one-stop forging shop offering value-added services such as heat treatment, machining, and testing to provide you with the best solution.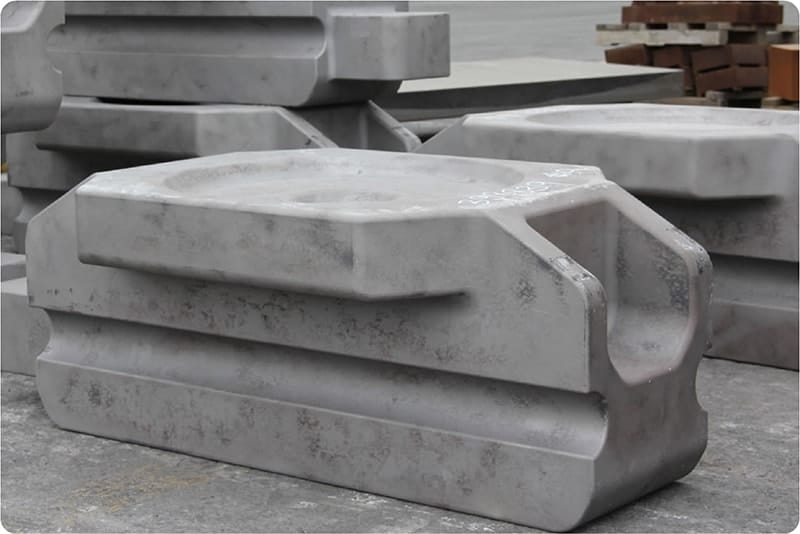 VALUE-ADDED SERVICES
HEAT TREATMENT
Vast metallurgical expertise and state-of-the-art equipment to deliver the mechanical properties you need.
Normalizing
Quenching
Tempering
Annealing
Solution Annealing
Spherodizing
Aging
Stress Relieving
LAB & NON-DESTRUCTIVE TESTING
Three in-house labs fully equipped with state-of-the-art technology to conduct mechanical, chemical, and metallographic testing.
Mechanical, Chemical & Metallographic Testing
Tensile, Impact & Hardness
Chemical Analysis & PMI (Spectro)
Micro Cleanliness, Microstructure & Ferrite Content
We also provide any other testing by approved external labs
NDT tests
Ultrasonic Testing
Magnetic Particle Testing (wet fluorescent and dry)
Liquid Penetrant Testing (visible and fluorescent)
MACHINING
The latest CNC technology with optimal cost-effective solutions and the highest quality standards.
PRODUCT DEVELOPMENT
Our extensive experience drives us to pursue product development breakthroughs in design, materials, and engineering.
Skilled guidance to help you reduce manufacturing and material cost, while improving performance.
Experts in metal forming, metallurgy, modeling, machining and manufacturing.
Alliances to meet the challenges of product applications, developing geometry, required properties and specs.
Identification of non value processes and over spec requirements resulting in a cost effective tailored product.
WORLD WIDE DELIVERY
From a single ring to a full container, we handle door-to-door shipments at competitive rates.
Door to door Delivery (DAP)
Delivery at Port of Destination (CFR/CIF)
Delivery at Airport of Destination (FCA/CPT)
Delivery at the Border (FCA)
Delivery at Mexican Port (FOB)
Collected by customer (EXW)