Tailored solutions

Our seamless rolled rings can be forged into various configurations to suit your needs. Ranging from flat, rectangular-cross section parts to tall, cylindrical shapes, every ring delivers high strength and toughness. Seamless rolled rings are a better option when compared to castings, metal fabrications, or flame-cut plates—especially for essential applications in industries such as oil & gas, power generation, and aerospace.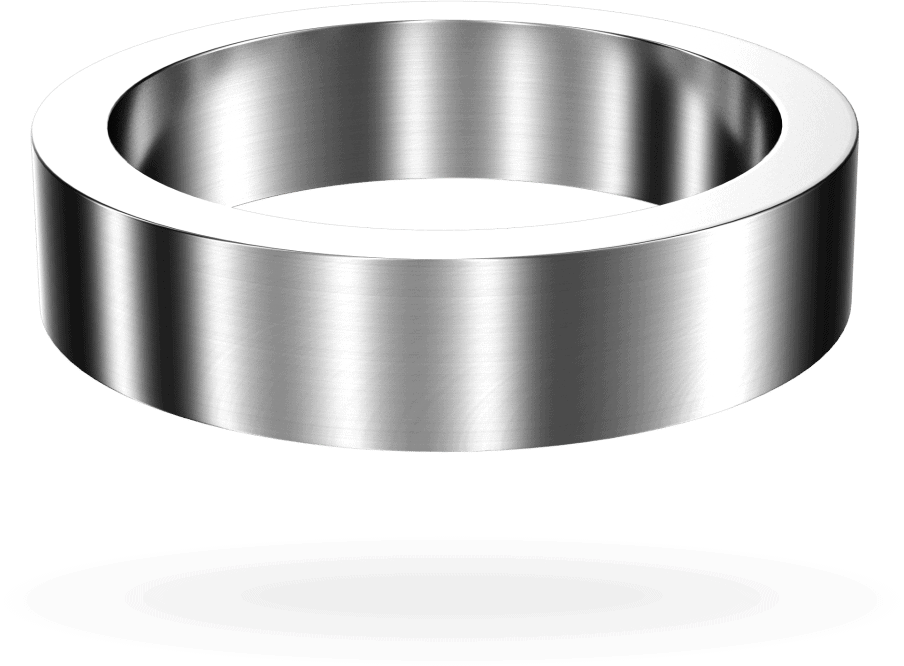 MATERIAL




RANGE

O.D. up to 315 in

WEIGHT RANGE

Up to 55,000 lb
BENEFITS
Performance-wise, there is no equal for rolled rings.

Their strength and ductility make them well suited for torque, pressure, and fatigue-resistant components.

At FRISA, we provide the widest capabilities of any ring roller manufacturer in the world and make every ring to order. We can supply rings from one piece to high-volume orders.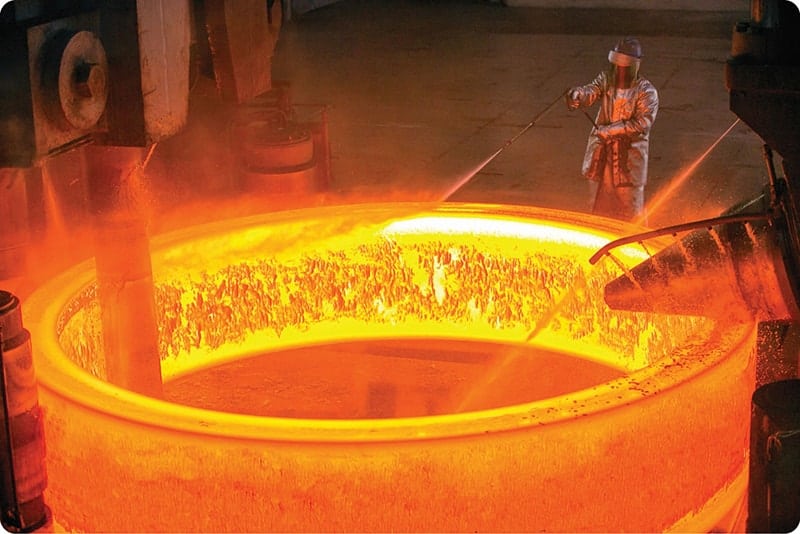 VALUE-ADDED SERVICES
HEAT TREATMENT
Vast metallurgical expertise and state-of-the-art equipment to deliver the mechanical properties you need.
Normalizing
Quenching
Tempering
Annealing
Solution Annealing
Spherodizing
Aging
Stress Relieving
LAB & NON-DESTRUCTIVE TESTING
Three in-house labs fully equipped with state-of-the-art technology to conduct mechanical, chemical, and metallographic testing.
Mechanical, Chemical & Metallographic Testing
Tensile, Impact & Hardness
Chemical Analysis & PMI (Spectro)
Micro Cleanliness, Microstructure & Ferrite Content
We also provide any other testing by approved external labs
NDT tests
Ultrasonic Testing
Magnetic Particle Testing (wet fluorescent and dry)
Liquid Penetrant Testing (visible and fluorescent)
MACHINING
The latest CNC technology with optimal cost-effective solutions and the highest quality standards.
PRODUCT DEVELOPMENT
Our extensive experience drives us to pursue product development breakthroughs in design, materials, and engineering.
Skilled guidance to help you reduce manufacturing and material cost, while improving performance.
Experts in metal forming, metallurgy, modeling, machining and manufacturing.
Alliances to meet the challenges of product applications, developing geometry, required properties and specs.
Identification of non value processes and over spec requirements resulting in a cost effective tailored product.
WORLD WIDE DELIVERY
From a single ring to a full container, we handle door-to-door shipments at competitive rates.
Door to door Delivery (DAP)
Delivery at Port of Destination (CFR/CIF)
Delivery at Airport of Destination (FCA/CPT)
Delivery at the Border (FCA)
Delivery at Mexican Port (FOB)
Collected by customer (EXW)