An optimized power

The inside diameter of our hollow bars is forged into the parts, not bored from solid bars, creating exceptional time reduction and effectiveness. Forging these parts as a single component allows us to guarantee high-quality strength. Plus, hollows provide a versatile and efficient solution for several construction and mechanical applications. Some of the product advantages include cutting waste and improved integrity.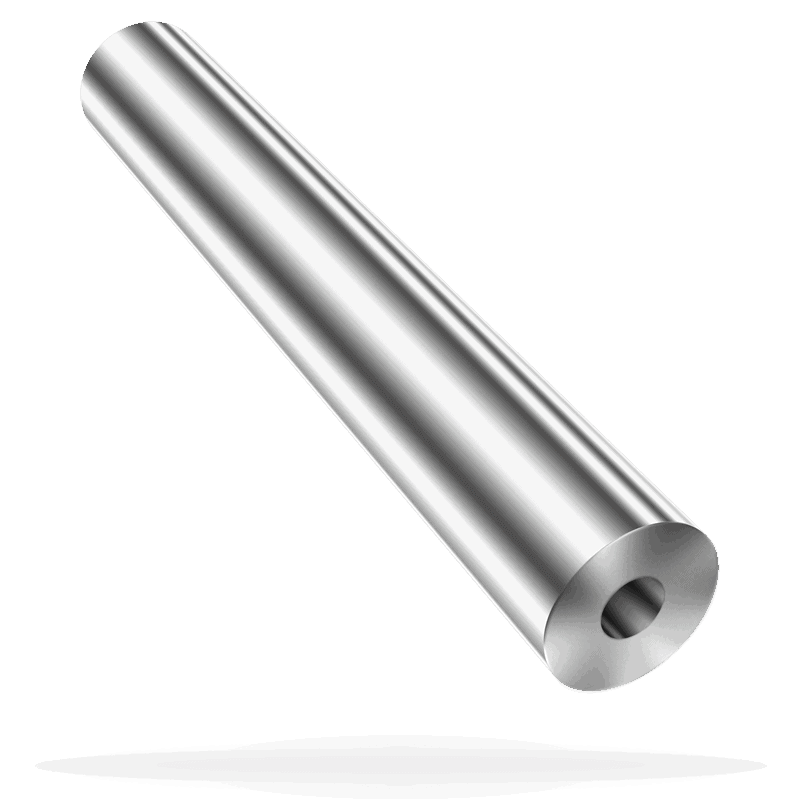 MATERIAL




RANGE

O.D. up to 60 in
I.D. up to 30 in

WEIGHT RANGE

Up to 55,000 lb
BENEFITS
Our custom-made hollow forged bars are a higher quality substitute for heavy wall steel pipe and mechanical tubing.

They can replace centrifugal castings that often do not meet internal strength and integrity desired.

At FRISA, we can forge hollows with special configurations and geometries such as squares with a hole in the center, or hollows with different sizes on the outside diameter.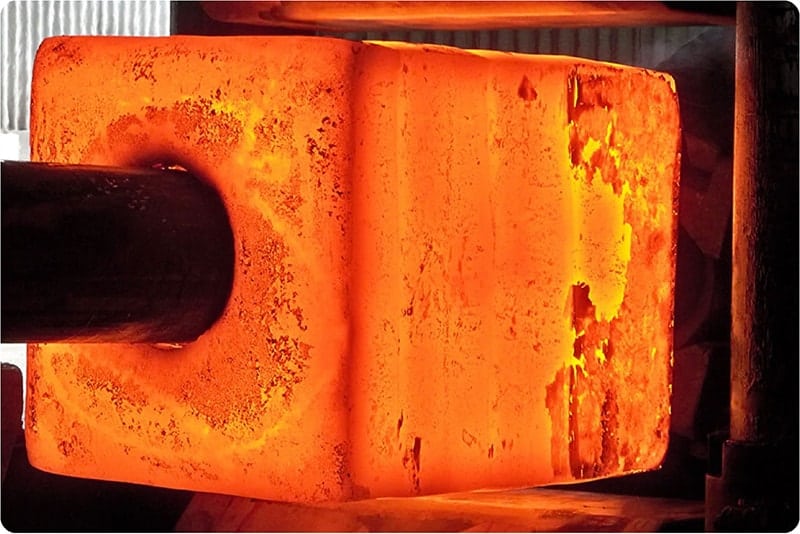 VALUE-ADDED SERVICES
HEAT TREATMENT
Vast metallurgical expertise and state-of-the-art equipment to deliver the mechanical properties you need.
Normalizing
Quenching
Tempering
Annealing
Solution Annealing
Spherodizing
Aging
Stress Relieving
LAB & NON-DESTRUCTIVE TESTING
Three in-house labs fully equipped with state-of-the-art technology to conduct mechanical, chemical, and metallographic testing.
Mechanical, Chemical & Metallographic Testing
Tensile, Impact & Hardness
Chemical Analysis & PMI (Spectro)
Micro Cleanliness, Microstructure & Ferrite Content
We also provide any other testing by approved external labs
NDT tests
Ultrasonic Testing
Magnetic Particle Testing (wet fluorescent and dry)
Liquid Penetrant Testing (visible and fluorescent)
MACHINING
The latest CNC technology with optimal cost-effective solutions and the highest quality standards.
PRODUCT DEVELOPMENT
Our extensive experience drives us to pursue product development breakthroughs in design, materials, and engineering.
Skilled guidance to help you reduce manufacturing and material cost, while improving performance.
Experts in metal forming, metallurgy, modeling, machining and manufacturing.
Alliances to meet the challenges of product applications, developing geometry, required properties and specs.
Identification of non value processes and over spec requirements resulting in a cost effective tailored product.
WORLD WIDE DELIVERY
From a single ring to a full container, we handle door-to-door shipments at competitive rates.
Door to door Delivery (DAP)
Delivery at Port of Destination (CFR/CIF)
Delivery at Airport of Destination (FCA/CPT)
Delivery at the Border (FCA)
Delivery at Mexican Port (FOB)
Collected by customer (EXW)